ORBERA Gastric Balloon Overview
STARS Plastic Surgery in San Antonio, TX is proud to offer area men and women a new option for weight loss. ORBERA is a two-part weight loss program designed to help patients lose weight and maintain weight loss through a healthy lifestyle. This revolutionary device has proven to help patients lose 3x the amount of weight they would with diet and exercise alone. Our team of skilled practitioners will discuss your weight loss goals and determine if ORBERA is the right weight loss program for you. Long-lasting weight loss and overall health are much more achievable with ORBERA's gastric balloon technology, combined with a healthy diet and lifestyle, a customized exercise plan, support team, and ongoing access to an online after-care program, STARS Plastic Surgery is excited to assist patients in achieving the slimmer figure they desire.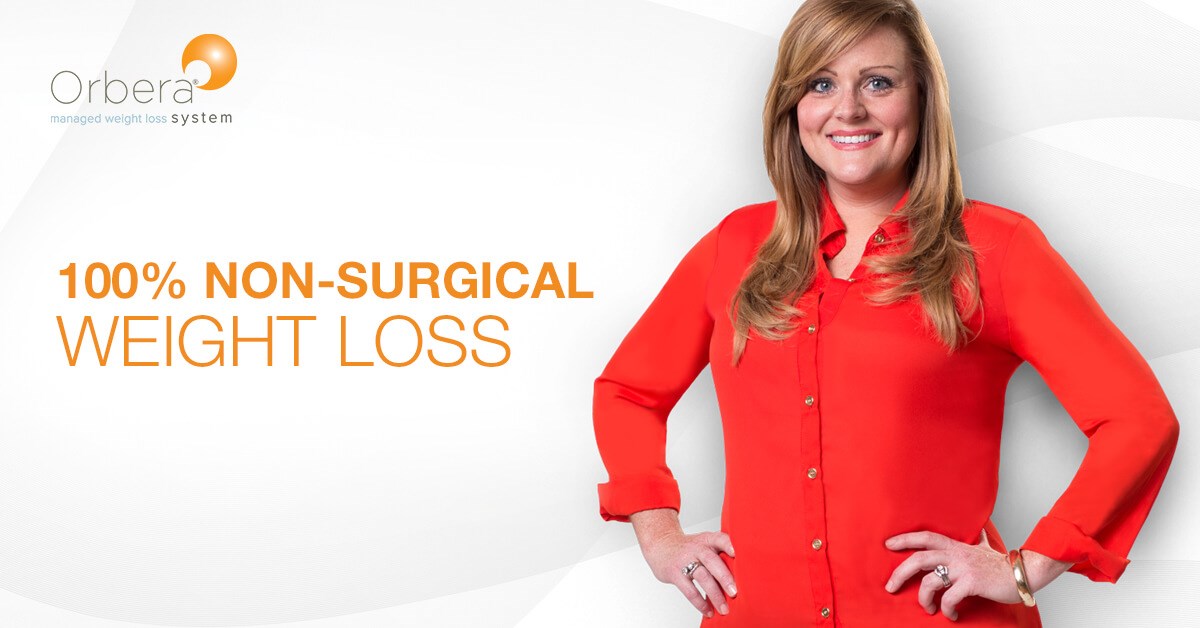 The ORBERA system starts with a soft intragastric balloon that is placed in the stomach for approximately 6 months to reinforce proper portion control. Because the balloon takes up space in the stomach, it allows patients to feel fuller and transitions them into eating smaller meals. The balloon is placed within the stomach without surgery or incisions because it is inserted through the mouth (deflated) and properly placed through the esophagus and into the stomach where it is filled with a safe saline solution. When the ORBERA stomach balloon is filled, it is about the size of a grapefruit and moves freely around the stomach.
Once you meet with our team to discuss your personal weight loss goals, a comprehensive program will be developed for you. We will explain the ORBERA system and process, and also the specialized one-on-one coaching and expert guidance on dietary nutrition and fitness following the removal of the device.
The first step is the placement of the ORBERA balloon in your stomach to help you develop portion control and eat smaller meals. All patients will be sedated for the gastric balloon placement. This step is what kicks off the weight loss as your body becomes acclimated to the smaller meals, which means fewer calories. In the first few days after placement, some patients may experience nausea as their system adapts. This side effect generally lasts for just about a week. We will work with you to adjust as needed.
While the ORBERA balloon stays inserted in the stomach for 6 months, you'll lose the majority of the extra weight you've struggled to shed in the first several months. The adjustments to your eating habits and your continued efforts to stay active will greatly influence your results.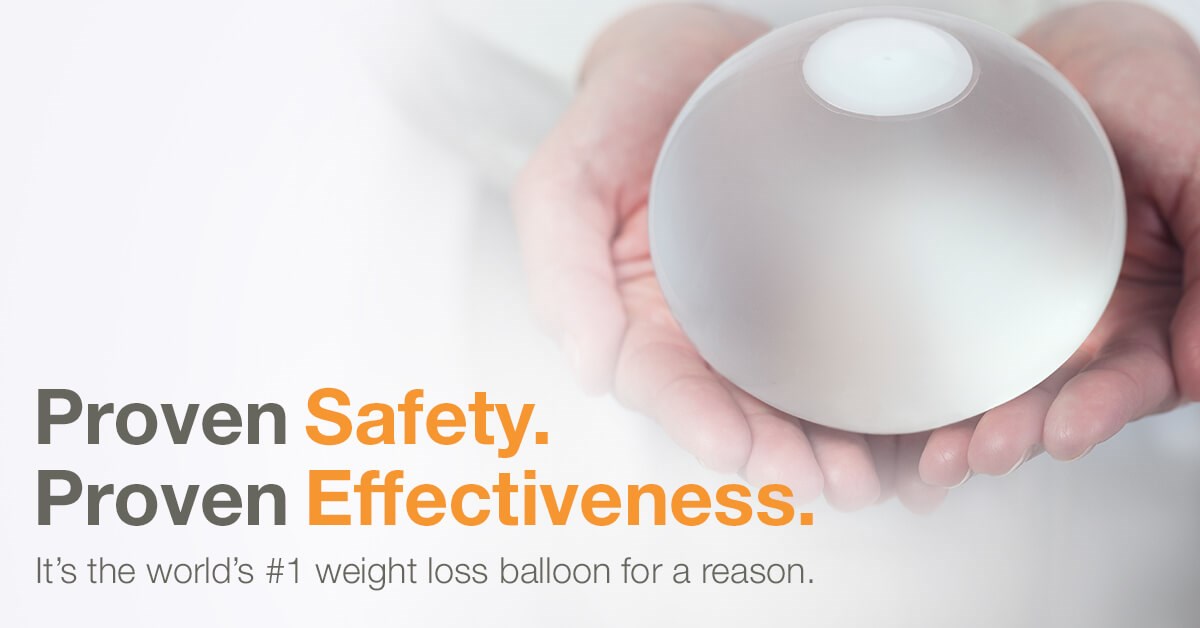 Reviews
"I will recommend this office over and over again! The results from my procedure were phenomenal. Dr. Kunasz was great! I have never met staff so eager and friendly to help. Melanie called me back with all the details, and I appreciate that greatly. Happy customer"
- A.S. /
Google /
Apr 19, 2019
"I was trying to allow a severe burn wound of mine that had occurred 6 weeks before I met Dr Chan to heal by secondary intention, but the wound only healed up to a certain point, then stalled. Dr Chan immediately arranged surgery to apply a skin graft after he reviewed photos of my burn. His bedside manner was wonderful! He spent a lot of time explaining treatment option advantages and disadvantages (including non-surgical. I was chicken of having anesthesia.) The graft healed nicely and I was very thankful for his guidance and his excellent surgical skills. Office staff also wonderful. They were very courteous and answered the phone promptly(after a brief robotic directing of the call), and called me back with answers to my questions.I would highly recommend Dr. Chan for anyone needing plastic surgery!"
- Anonymous /
Healthgrades /
Apr 01, 2020
"Had surgeries done to correct a super deviated septum and I believe concha bullosa. Stallworth and his staff were super friendly, professional, and responsive. The surgeries went off without a complication, and there have been no post surgery problems since then (about six months ago)"
- A.T. /
Google /
Mar 04, 2020
"Very grateful for Dr. Gronet. Very conscientious and courteous throughout the whole process of helping heal a wound for my dad. Seeing results already and looking forward to putting this behind us."
- K.W. /
Google /
Feb 13, 2020
"I had a awesome experience with the staff and doctors here! Very friendly and helpful!!!!"
- T.B. /
Google /
Jan 25, 2020
Previous
Next
Additional Facts for ORBERA Gastric Balloon
The ORBERA balloon stays inserted in the stomach for about 6 months. Ongoing weight loss counseling follows this process to help keep the patients motivated and on the path to maintain their weight loss and continue to meet their goals. Because ORBERA is considered an elective procedure, it is not covered by insurance. However, our office offers a number of payment and financing options that we can discuss with you during the initial consultation. Bariatric surgery is not for everyone. Some patients are not overweight enough to qualify for certain surgical procedures, which makes ORBERA a great alternative. Patients with a BMI between 30 and 40 are generally ideal candidates for the ORBERA balloon.
ORBERA Gastric Balloon Learn More today!
STARS Plastic Surgery in San Antonio, TX invites you to call our office and schedule your appointment and private consultation to see if the ORBERA intragastric balloon weight loss system is right for you. We will assess your weight loss goals, discuss your current lifestyle and eating habits, your medical history, and create a personalized plan for you. STARS Plastic Surgery strives to make our patients feel and look their best and the ORBERA weight loss system is another way to help achieve this with many patients.