STARS Plastic Surgery in San Antonio, TX is proud to offer area men and women a new option for weight loss. ORBERA is a two-part weight loss program designed to help patients lose weight and maintain weight loss through a healthy lifestyle. This revolutionary device has proven to help patients lose 3x the amount of weight they would with diet and exercise alone. Our team of skilled practitioners will discuss your weight loss goals and determine if ORBERA is the right weight loss program for you. Long-lasting weight loss and overall health are much more achievable with ORBERA's gastric balloon technology, combined with a healthy diet and lifestyle, a customized exercise plan, support team, and ongoing access to an online after-care program, STARS Plastic Surgery is excited to assist patients in achieving the slimmer figure they desire.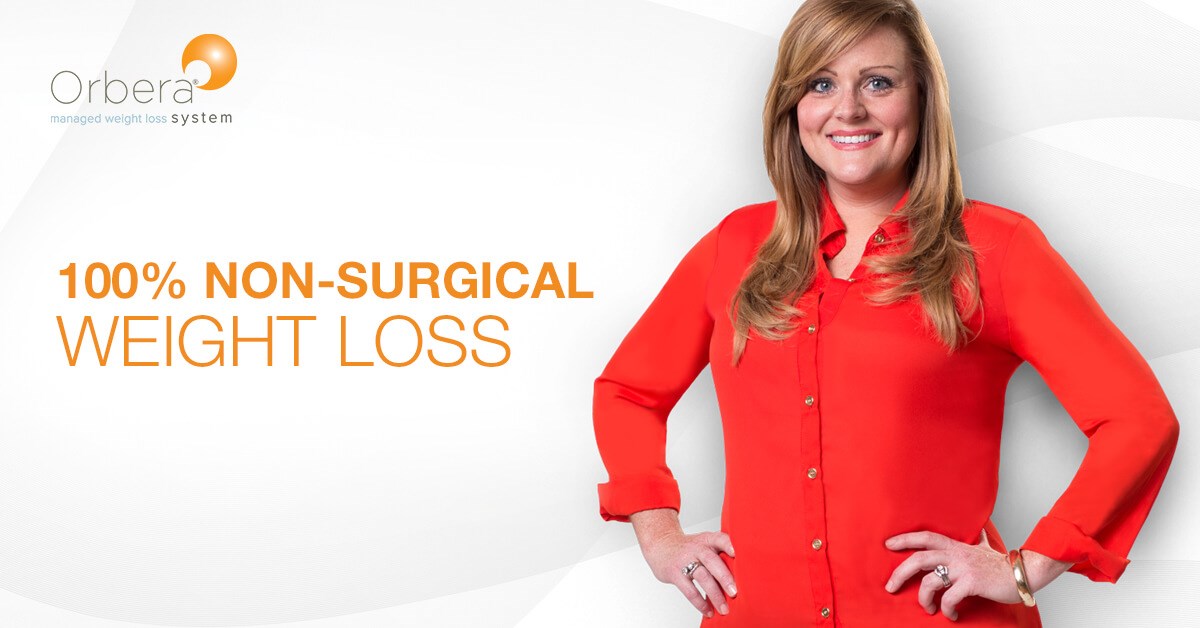 The ORBERA system starts with a soft intragastric balloon that is placed in the stomach for approximately 6 months to reinforce proper portion control. Because the balloon takes up space in the stomach, it allows patients to feel fuller and transitions them into eating smaller meals. The balloon is placed within the stomach without surgery or incisions because it is inserted through the mouth (deflated) and properly placed through the esophagus and into the stomach where it is filled with a safe saline solution. When the ORBERA stomach balloon is filled, it is about the size of a grapefruit and moves freely around the stomach.
Once you meet with our team to discuss your personal weight loss goals, a comprehensive program will be developed for you. We will explain the ORBERA system and process, and also the specialized one-on-one coaching and expert guidance on dietary nutrition and fitness following the removal of the device.
The first step is the placement of the ORBERA balloon in your stomach to help you develop portion control and eat smaller meals. All patients will be sedated for the gastric balloon placement. This step is what kicks off the weight loss as your body becomes acclimated to the smaller meals, which means fewer calories. In the first few days after placement, some patients may experience nausea as their system adapts. This side effect generally lasts for just about a week. We will work with you to adjust as needed.
While the ORBERA balloon stays inserted in the stomach for 6 months, you'll lose the majority of the extra weight you've struggled to shed in the first several months. The adjustments to your eating habits and your continued efforts to stay active will greatly influence your results.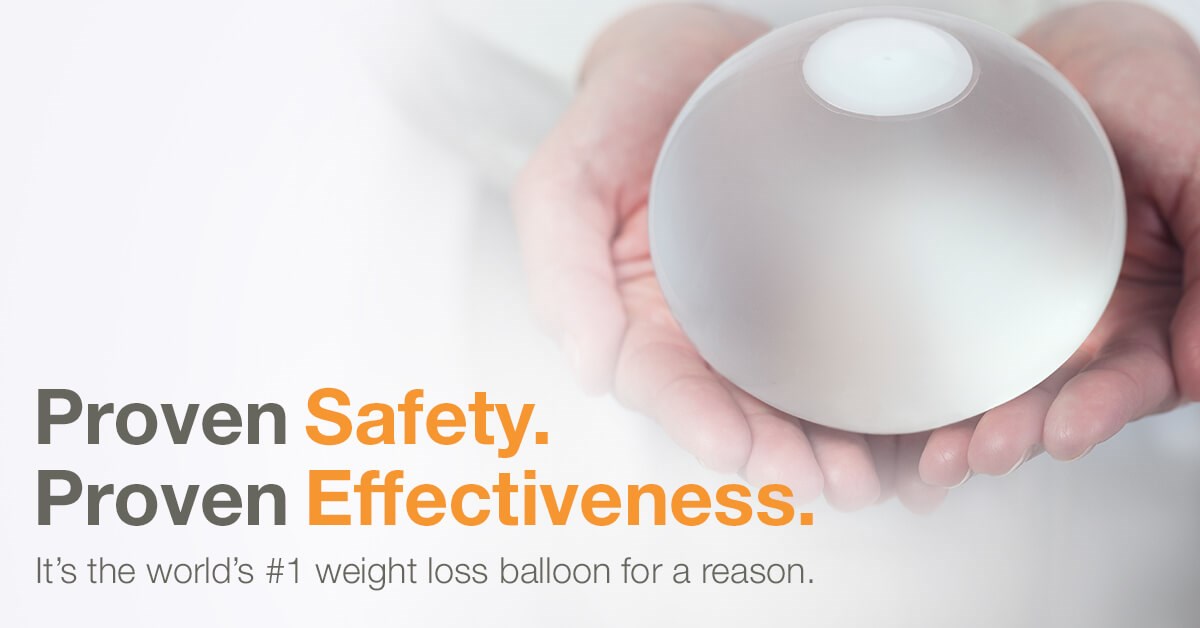 Reviews
"I will recommend this office over and over again! The results from my procedure were phenomenal. Dr. Kunasz was great! I have never met staff so eager and friendly to help. Melanie called me back with all the details, and I appreciate that greatly. Happy customer"
- A.S. /
Google /
Apr 19, 2019
"Now that I'm in my 50's I wanted to start addressing some aspects of aging that were beginning to bother me. I decided that I was going to have my procedures done either in Beverly Hills or NYC--possibly Houston. However I became acquainted with Dr. Davis and Dr. Chan. They are nationally recognized plastic surgeons. My first outcome is remarkable. I don't feel the need to travel outside of SA to get the results I want. It's this level of cosmetic surgery that is helping SA become a first tier city."
- S.M. /
Google /
Oct 02, 2020
"Dr. Chan's has treated several family members and they are doing wonderful and look terrific! So, when I decided it was time for a tummy tuck there was no other choice for me. His credentials are impeccable. I asked my other physicians confirm my decision to use Dr. Chan for this procedure and they all whole heartedly agreed that he was the surgeon for me. During our initial consultation for the tummy tuck, Dr. Chan said that he could improve the look of a very large ugly scar from a previous surgery and that he recommend that I go with an Extended Abdominoplasty. Best decision ever! He removed years of unwanted "extra skin, tightened loose, sagging muscles, removed the horrible scar and gave me a waist for the first time in my life. I could not be happier. Dr. Chan and his entire staff are knowledgeable, friendly, caring and very professional. They have responded to my concerns promptly and answered my many questions without hesitation. I highly recommend Dr. Chan!"
- ". /
Healthgrades /
Oct 01, 2020
"I am so happy that I was referred to Stars Plastic Surgery because I had the best experience, all the staff is wonderful, helpful, cordial and makes you feel welcome. Dr. Michael Davis was amazing with me, he took the time to listen my problem, concerns without hurrying me up, he gave me an extensive information of what my problem was and this is what I loved the most, the honest and caring suggestion of how to proceed. I recommend very highly Dr. Davis and everyone there I am sure are as wonderful as Dr. Davis is. Thank you Stars Plastic Surgery"
- G.R. /
Google /
Sep 29, 2020
"Star plastic surgery has been amazing the staff there is so welcoming and Doctor O'Tool has done a wonderful job!! They are so prompt and punctual and on top of everything!! I can't thank you all enough star plastic surgery you are helping regain the confidence we need in our everyday life!!!"
- G.M. /
Google /
Sep 23, 2020
Previous
Next
The ORBERA balloon stays inserted in the stomach for about 6 months. Ongoing weight loss counseling follows this process to help keep the patients motivated and on the path to maintain their weight loss and continue to meet their goals. Because ORBERA is considered an elective procedure, it is not covered by insurance. However, our office offers a number of payment and financing options that we can discuss with you during the initial consultation. Bariatric surgery is not for everyone. Some patients are not overweight enough to qualify for certain surgical procedures, which makes ORBERA a great alternative. Patients with a BMI between 30 and 40 are generally ideal candidates for the ORBERA balloon.
STARS Plastic Surgery in San Antonio, TX invites you to call our office and schedule your appointment and private consultation to see if the ORBERA intragastric balloon weight loss system is right for you. We will assess your weight loss goals, discuss your current lifestyle and eating habits, your medical history, and create a personalized plan for you. STARS Plastic Surgery strives to make our patients feel and look their best and the ORBERA weight loss system is another way to help achieve this with many patients.