STARS Plastic Surgery's Dr. Rodney Chan, a San Antonio, TX board-certified cosmetic surgeon, has been trained at some of the most renowned institutions in the country, which shows in his beautiful results. Offering plastic surgery procedures for the face, body, skin, and breast, Dr. Chan also offers burn reconstruction for a wide range of burn patients. This Canadian transplant is known for his meticulous attention to detail and his strive toward perfection to obtain the most outstanding, natural results possible.
In addition to being an expert in cosmetic surgery, Dr. Chan is both nationally and internationally known for reconstructive procedures for burns of the face, neck, extremities, and trunk. As the director of STARS Burn Reconstruction Center, he takes the time to get to know each and every patient. Dr. Chan aims to learn about his patients' needs and ultimate goals to perform the most appropriate technique. His mission is to restore normalcy and function after any type of burn or trauma. Dr. Chan uses his knowledge of cosmetic surgery to enhance his results in facial burn reconstruction, which has been transformative for many patients.
Since Dr. Chan has been extensively trained in all aspects of plastic surgery, he performs various reconstructive procedures, along with breast augmentation, liposuction, facelifts and rhinoplasty.
Beginning his esteemed education and training at the Massachusetts Institute of Technology, Dr. Chan earned his undergraduate degree in Biology. At Harvard Medical School, Dr. Chan earned his medical degree. Staying with the Ivy League, Dr. Chan completed his post-graduate training at Harvard affiliated hospitals. For 10 years, he trained at Brigham and Women's Hospital, Massachusetts General Hospital, Beth-Israel Deaconess Medical Center, and Children's Hospital, Boston.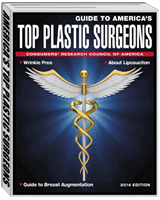 With his specialized skill set and unparalleled training, Dr. Chan is board-certified by the American Board of Plastic Surgery, the American Board of Surgery and Canada's Royal College of Surgeons. Throughout the years, Dr. Chan has contributed his extensive know-how to more than 50 publications on a number of plastic surgery topics. In 2014, Dr. Chan received the Patients' Choice Award and the Compassionate Doctor Recognition for his hard work and dedication.
---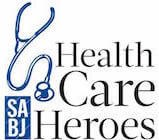 Dr. Chan has been recognized by the San Antonio Business Journal as a winner of the 2016 Outstanding Physician Award.
Dr. Chan is proud to be involved with the following organizations:
American Society of Plastic Surgeons, Member
American Association of Plastic Surgeons, Member
American College of Surgeons, Fellow
Plastic Surgery Research Council, Elected Member
Royal College of Physicians and Surgeons (Canada), Fellow
Sons of the Flag, Member of Medical Advisory Board
Dominion Aesthetics, Member of Medical Advisory Board
Medical Privileges
Related Post